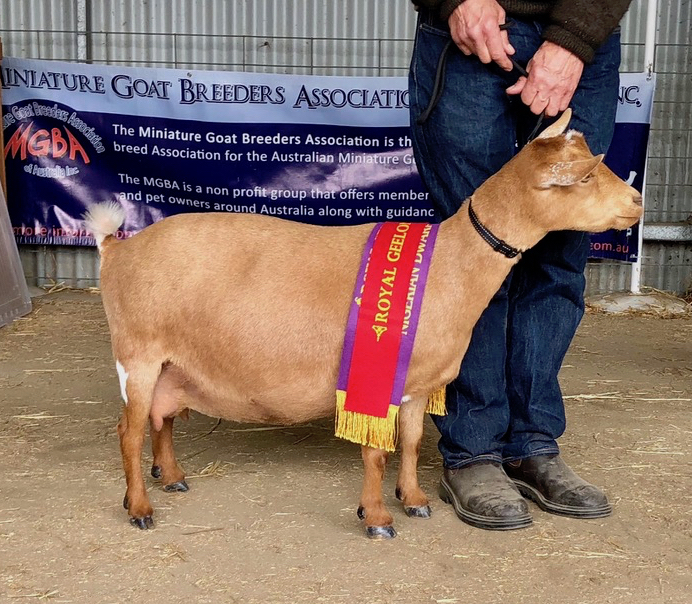 Our first doe, First Fleet Chloe;  here at 3years, 2 months
As a First Freshener, 2 years 6 months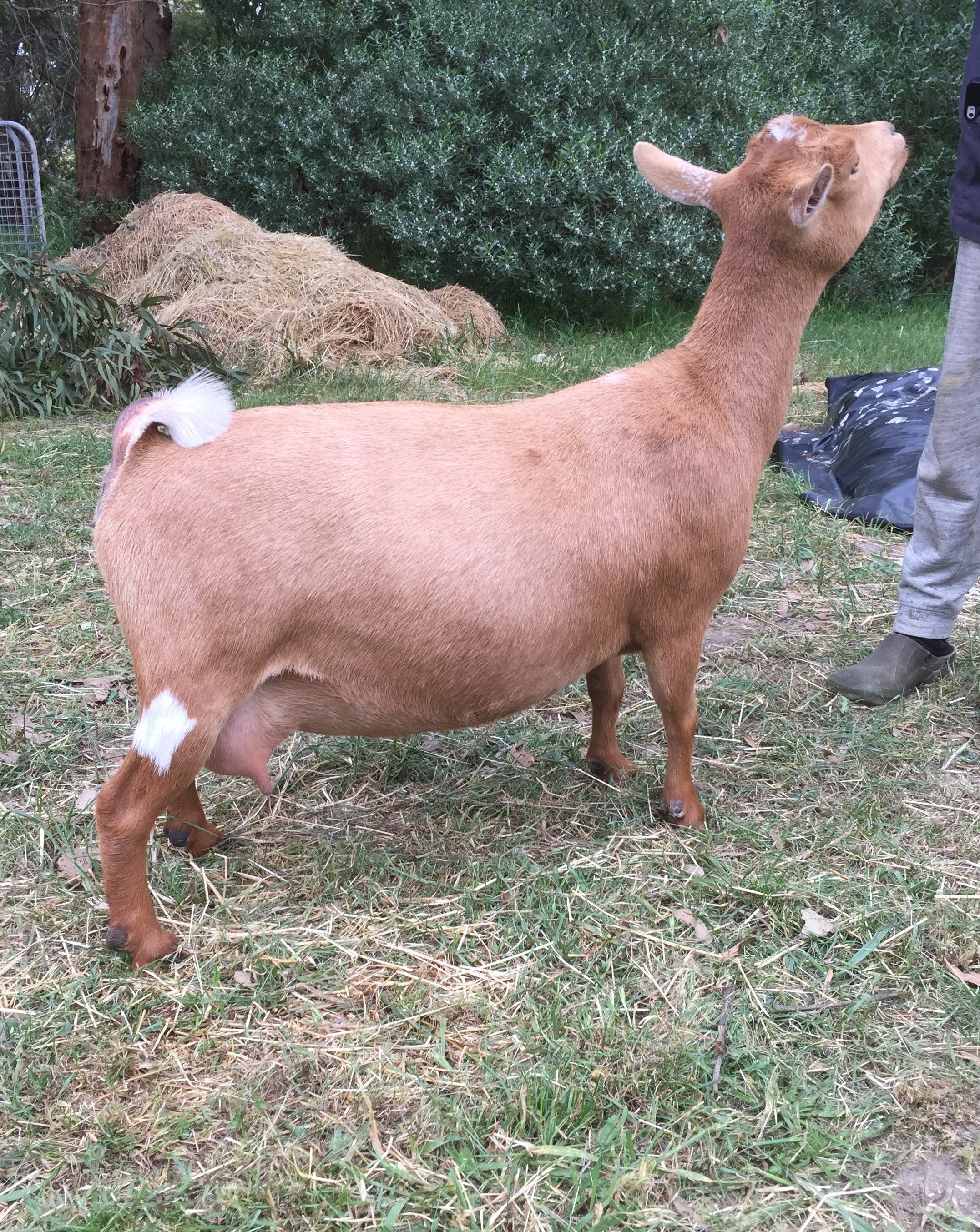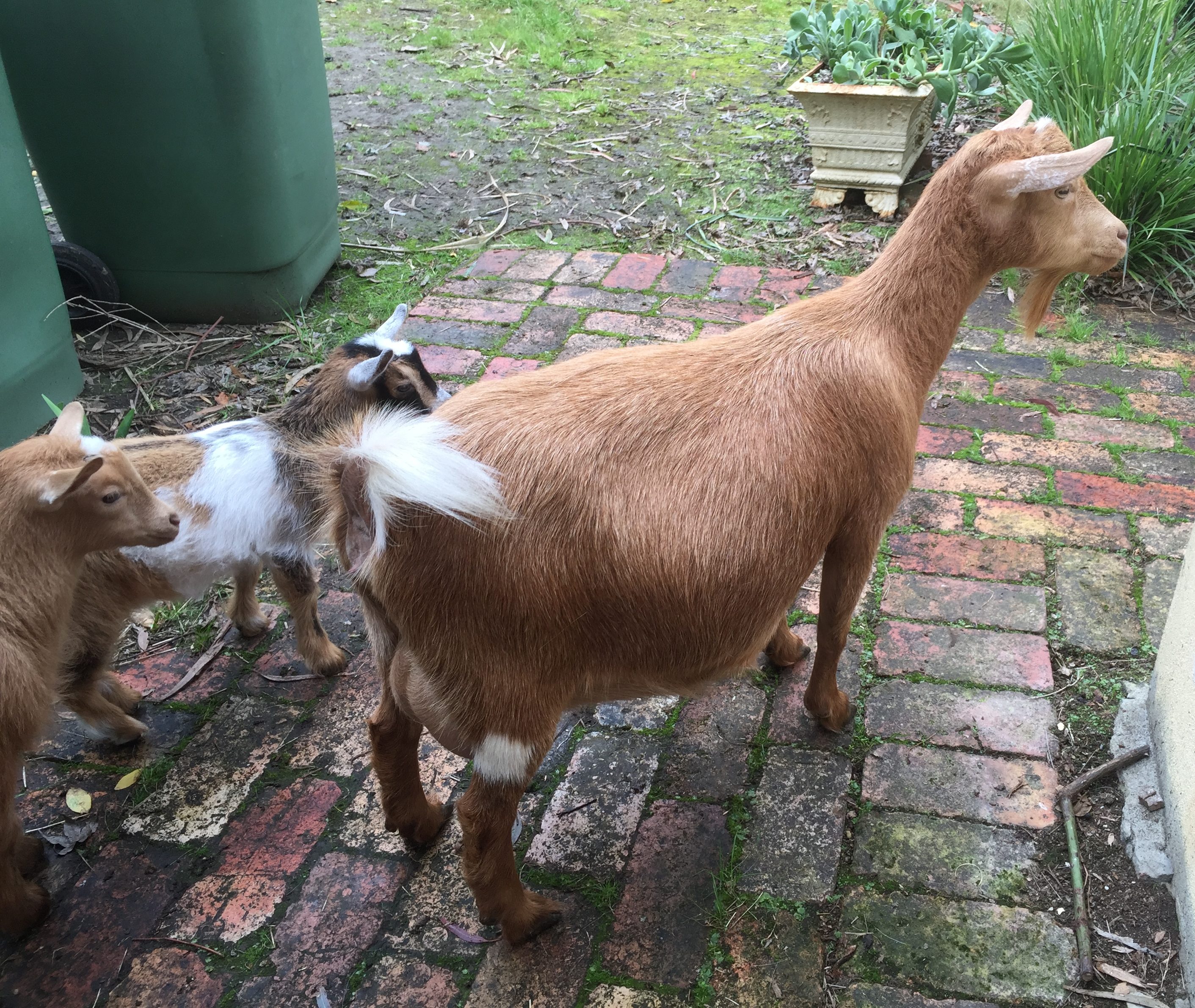 First Freshening: Chloe next to her kids Pan and Mathilda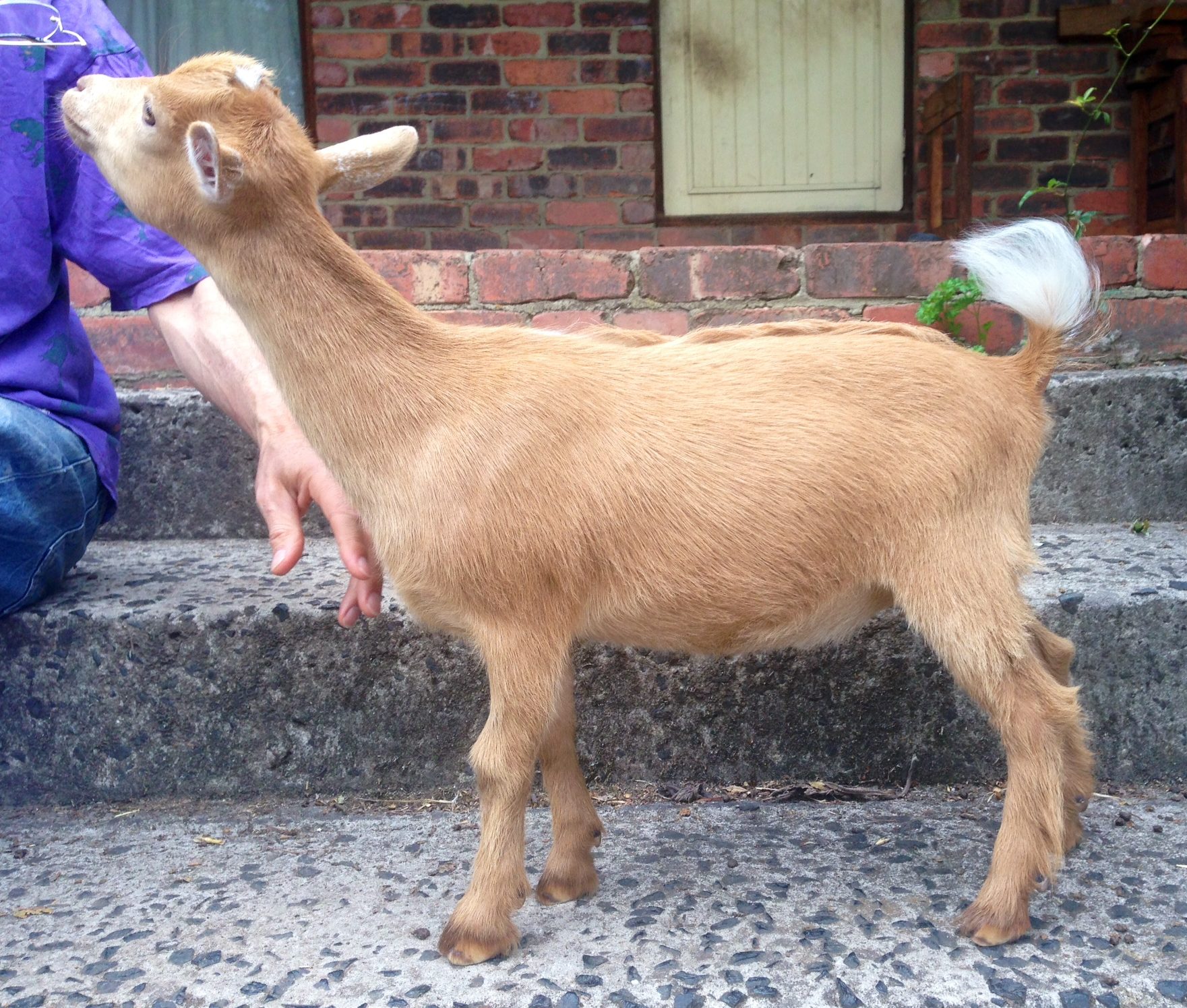 Chloe at 3 months
Sire: Highpoint Arnoth / Dam: Pride Of Texas Bearded Iris
DOB: 3 Sep., 2014
Height at 3.5 years:  52cm
In 2014 we implanted our first 16 frozen Nigerian Dwarf Goat embryos that we had imported from USA. Chloe was the only doeling born (together with 4 bucklings ). Understandably she was special and precious right from the start. She has lived up to our expectations and hopes. Chloe is long bodied with a shallow rump, very good chest and good spring of ribs. She has great capacity and she certainly can put away her food….She is a quiet and intelligent doe.
As a maiden she was 3 times artificially inseminated with no results other than an uterine infection. To avoid any more fertility disasters, we bred her the following year to her full brother Hermes, the only buck we had left at that point. Luckily that breeding resulted in beautiful kids, Matilda and Pan. Pan became our herd sire and has consistently improved EVERY offspring he has sired.
Chloe freshened again in April 2018 (by William) with quadruplets and she needed an emergency cesarian operation. Living on an island with no bridge and very limited vehicle access meant that we were late to get to the vet and only two bucklings survived. They are beautiful First Fleet Cas and First Fleet Crisper. Unfortunately this will have to be Chloe's last freshening. We don't want to risk her health but we hope to use embryo transfer to still be able to use her genetics.
Chloe with Crisper and Cas
Test result for Alpha s1 Casein gene variants :  A,B