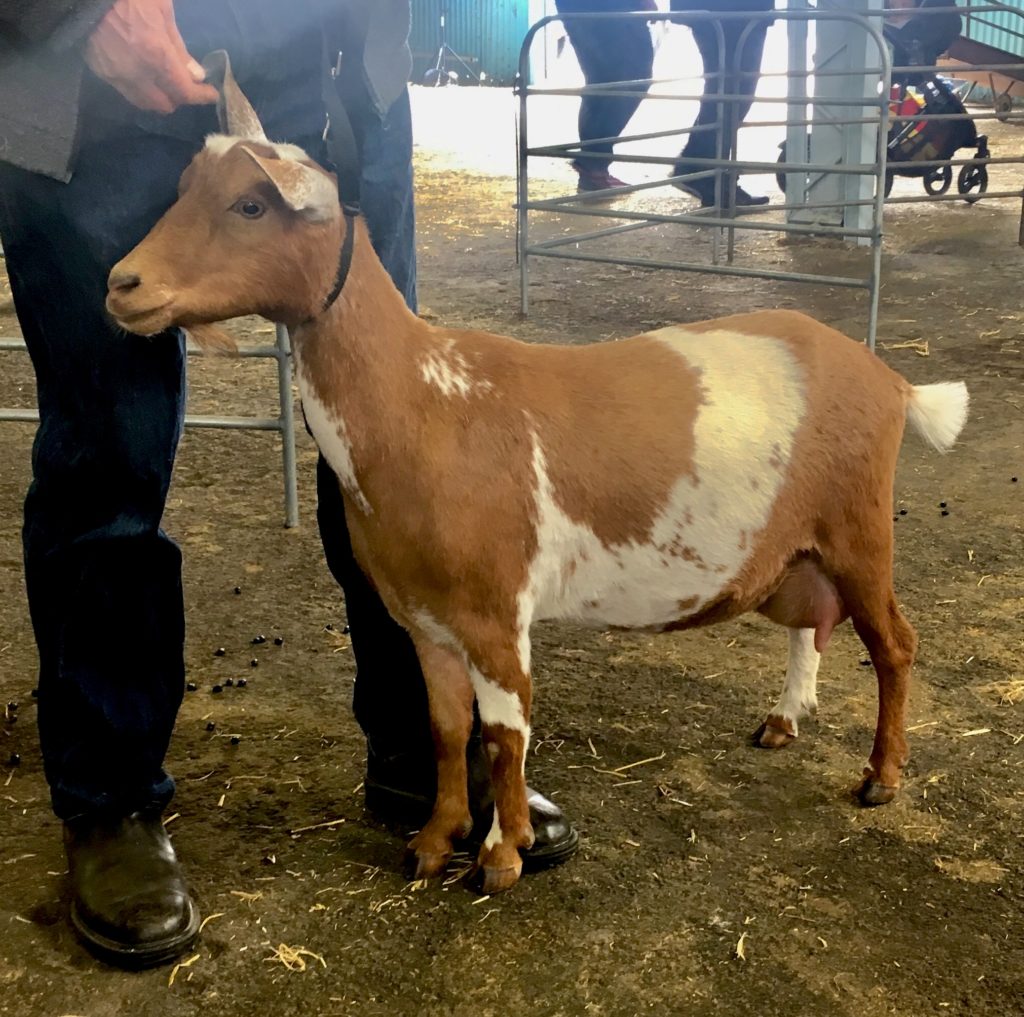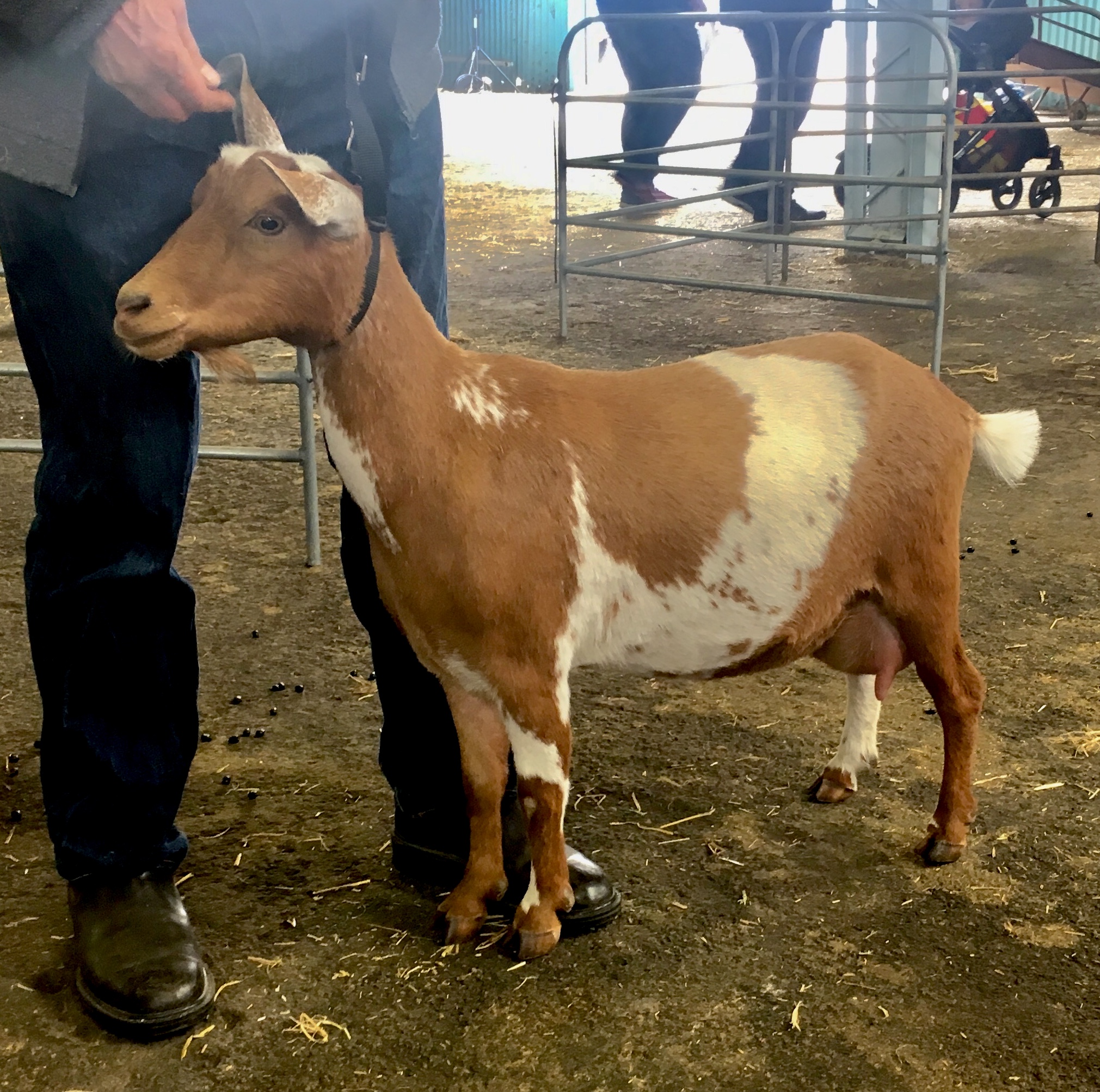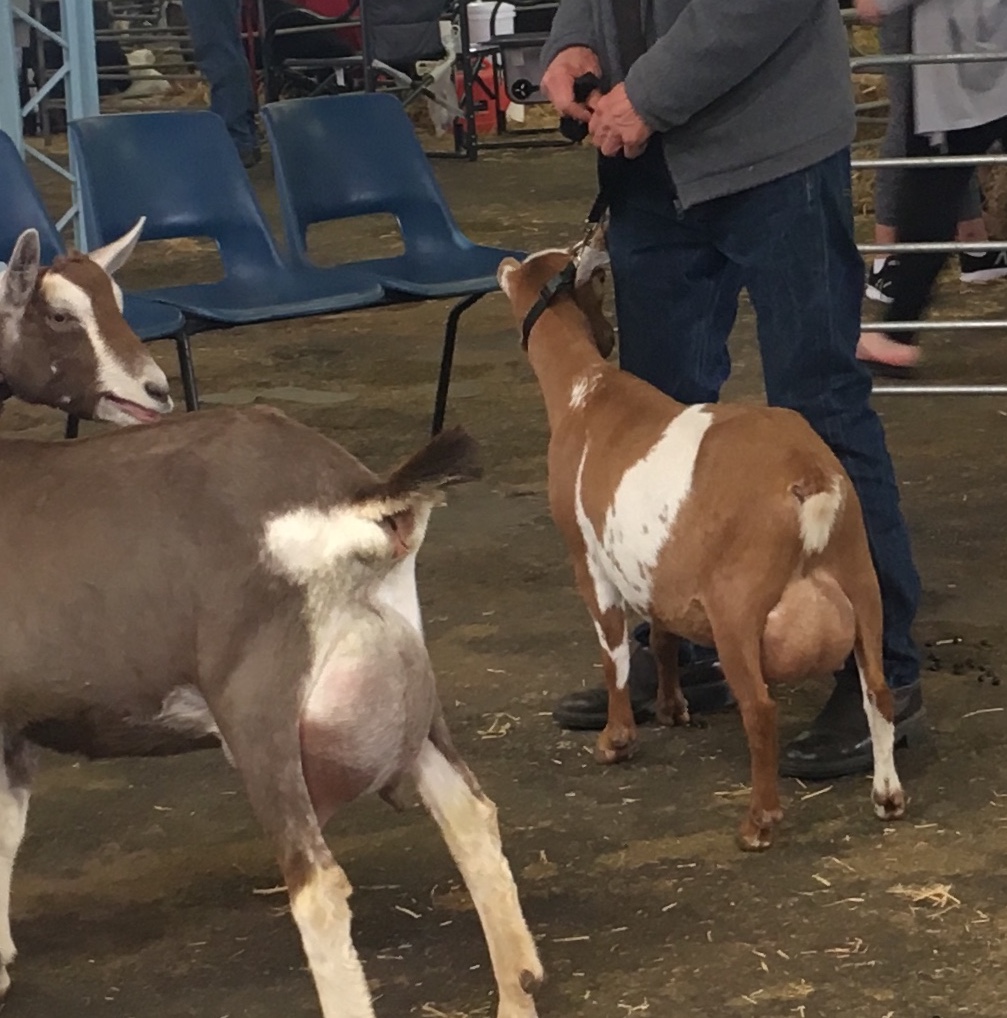 Carmen as a first freshener at the Royal Geelong Show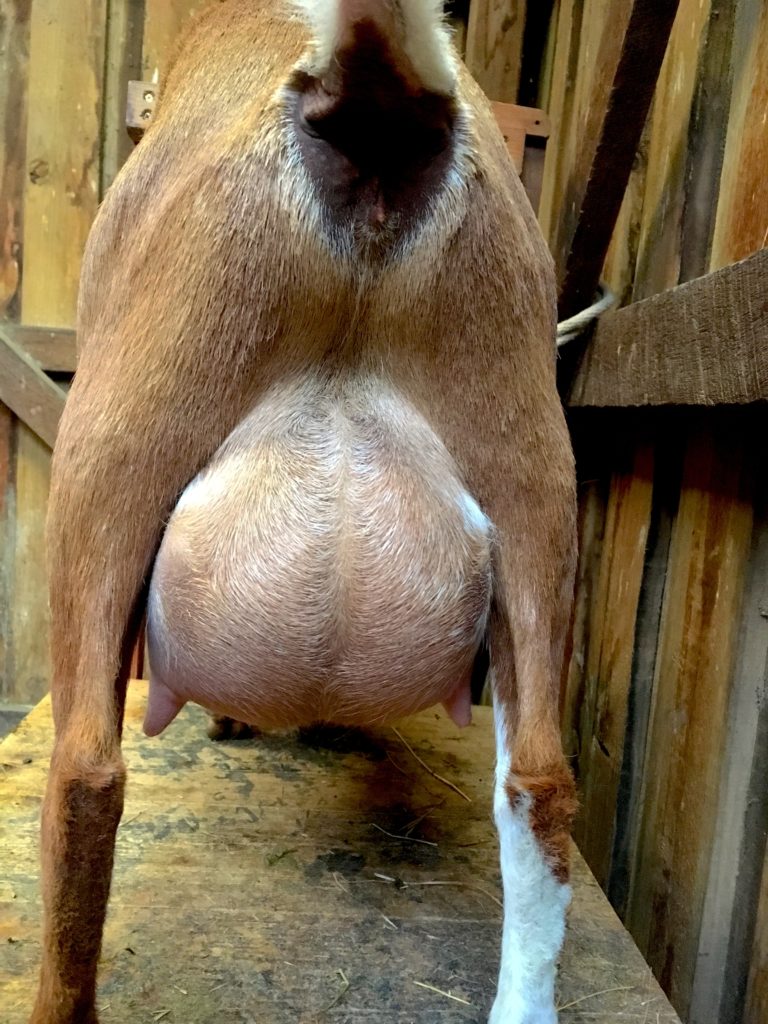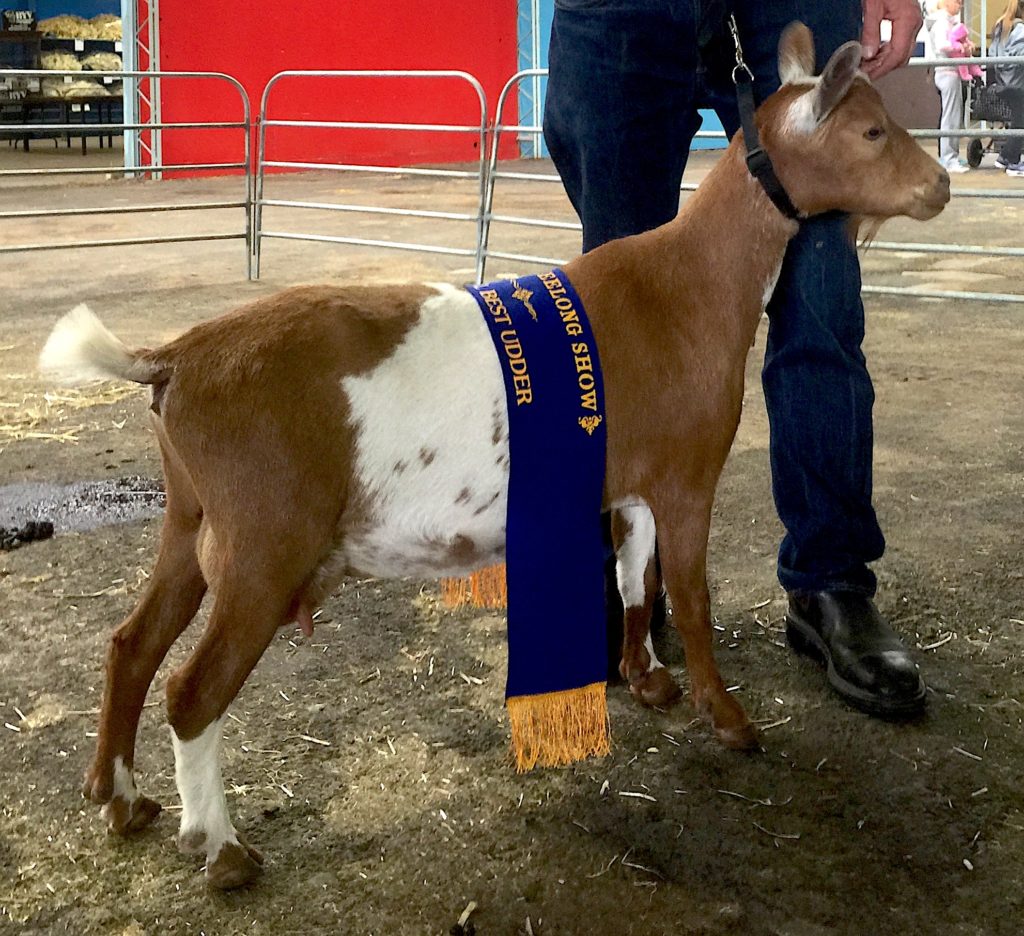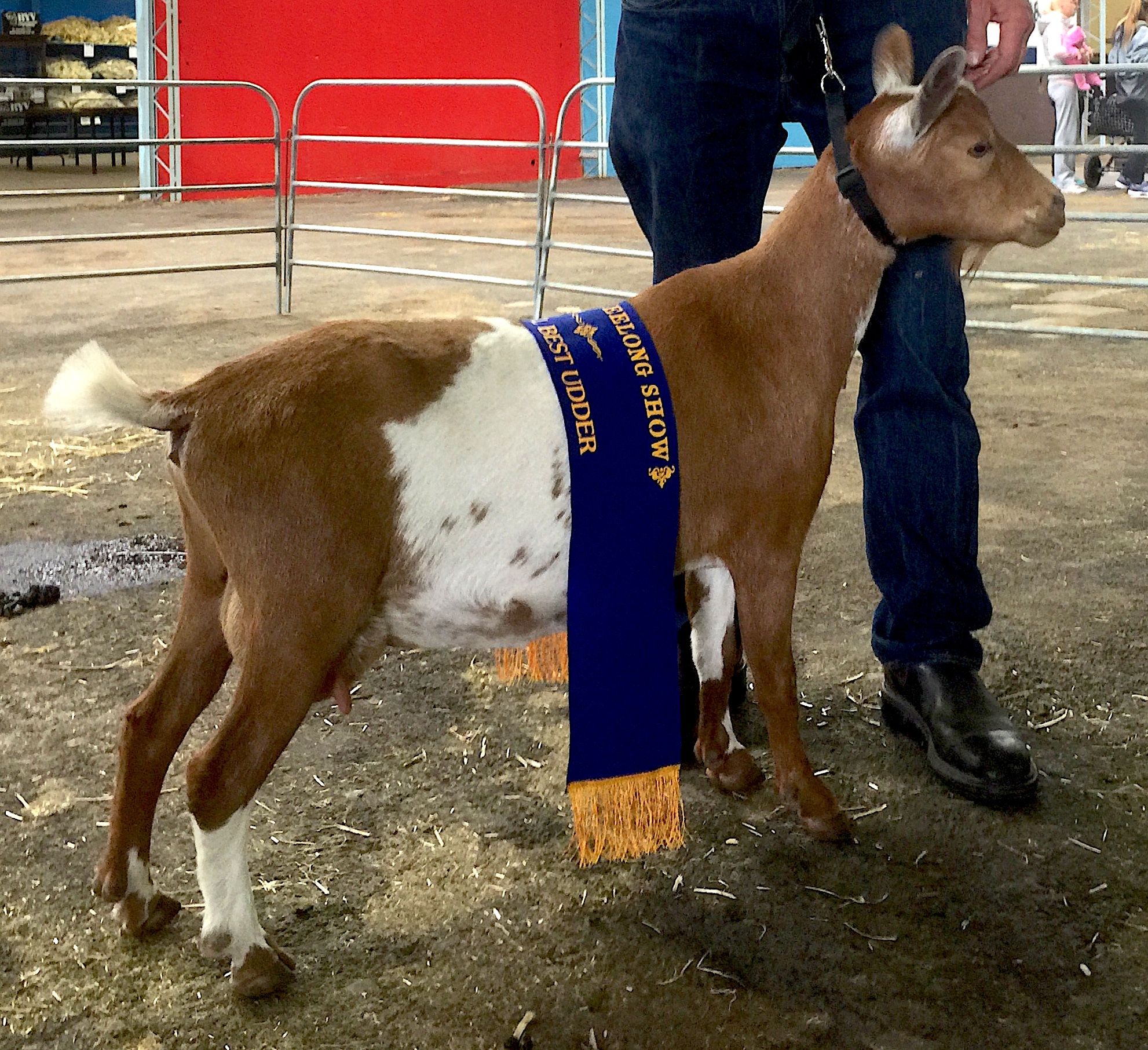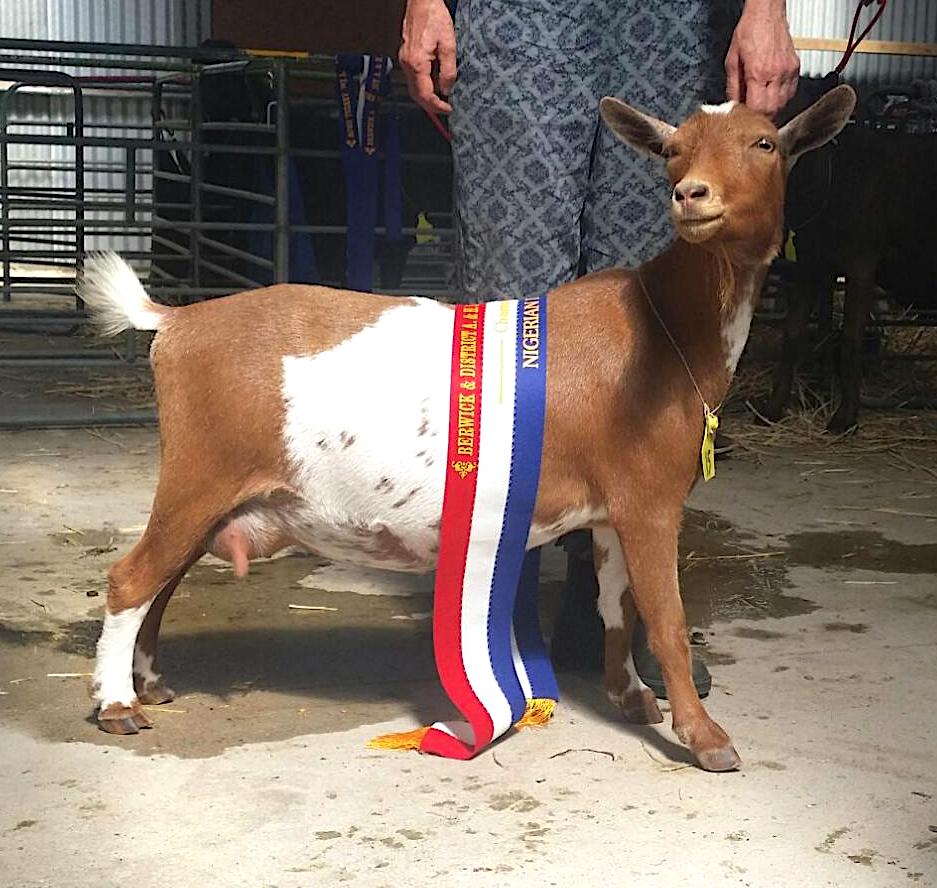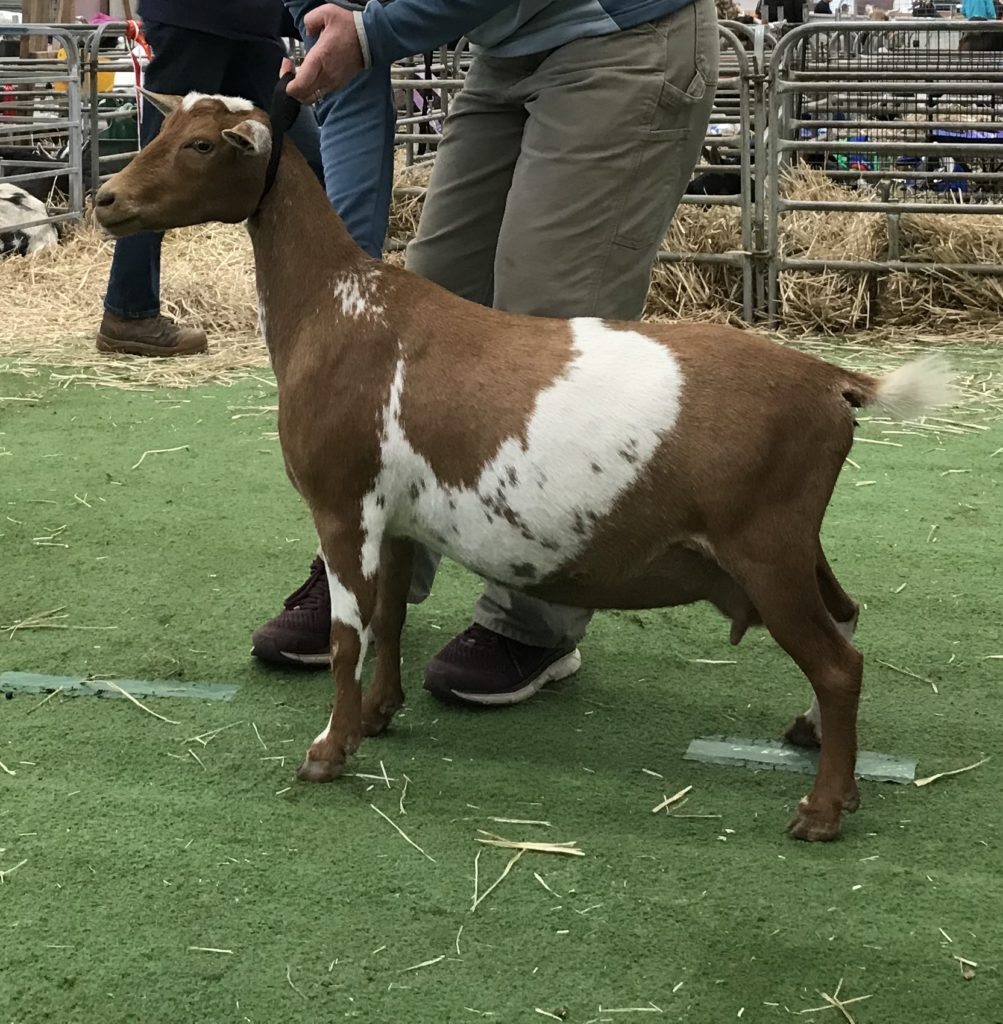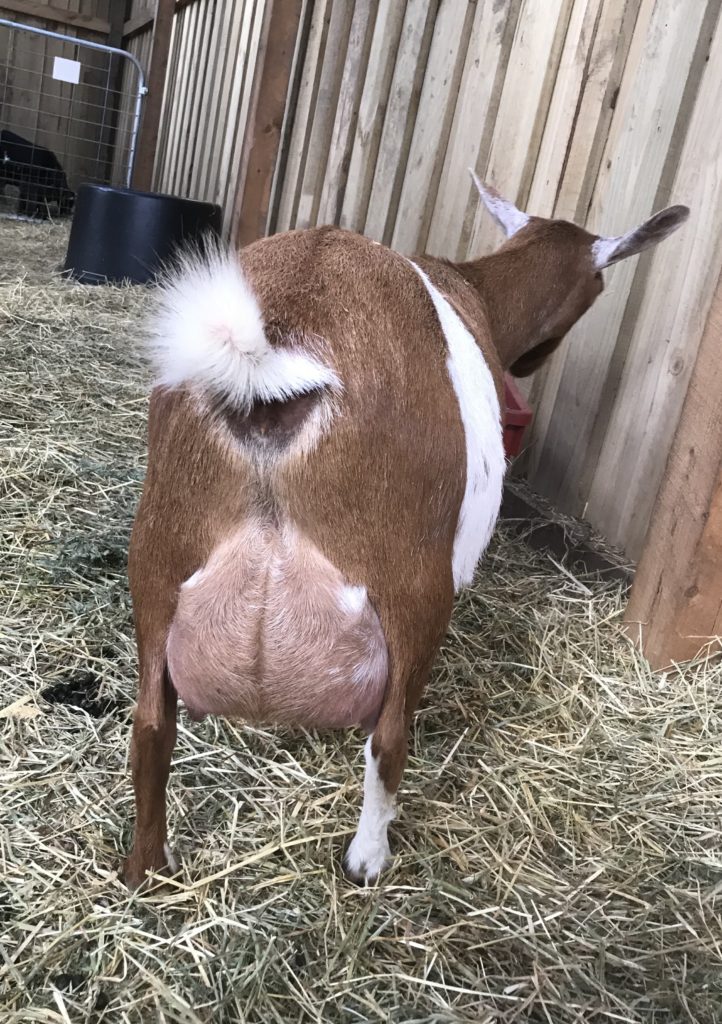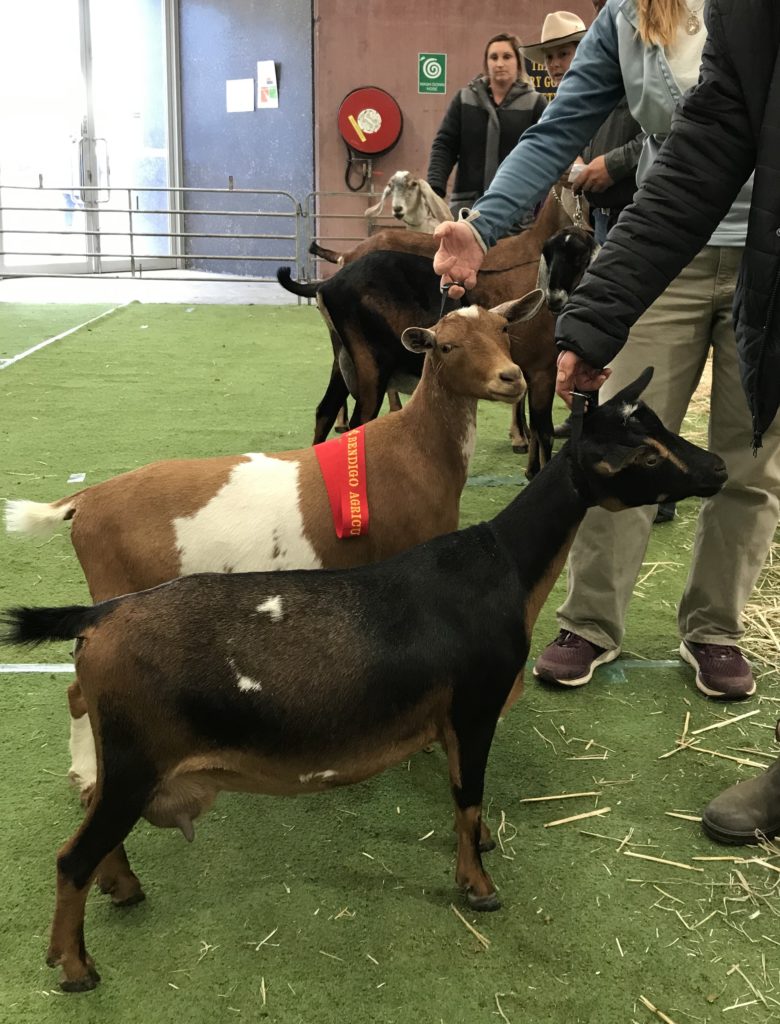 Carmen and Molly at the DGSA show in Bendigo 2019
Sire: First Fleet Pan / Dam: First fleet Lotte (DNA parent verified)
DOB: 1 May, 2017
Polled
Height at 1 year:  50cm
Carmen is very much her sire's daughter: long, straight bodied, with a shallow long rump. She is uphill with tight shoulders and she has a very wide arch. She is friendly and easy going and has a very pretty, strong colour with tan skin. We like her very much.
Carmen was bred with First Fleet Hobbes and first freshened with two beautiful bucklings : First Fleet Che and First Fleet Castro. They both are long with strong chests, good spring of ribs and very wide arches.
Carmen surprised us with her first freshening large, well shaped and well attached udder. We took her to the Royal Geelong Show 2018, where she won Overall Best Udder and Reserve Champion Doe against standard dairy breeds! At Berwick Dairy Goat Show in 2019 she won Champion Nigerian Dwarf and she won third place in the first freshening udder class, behind Belinda Cardinal's fantastic Toggenburgs.