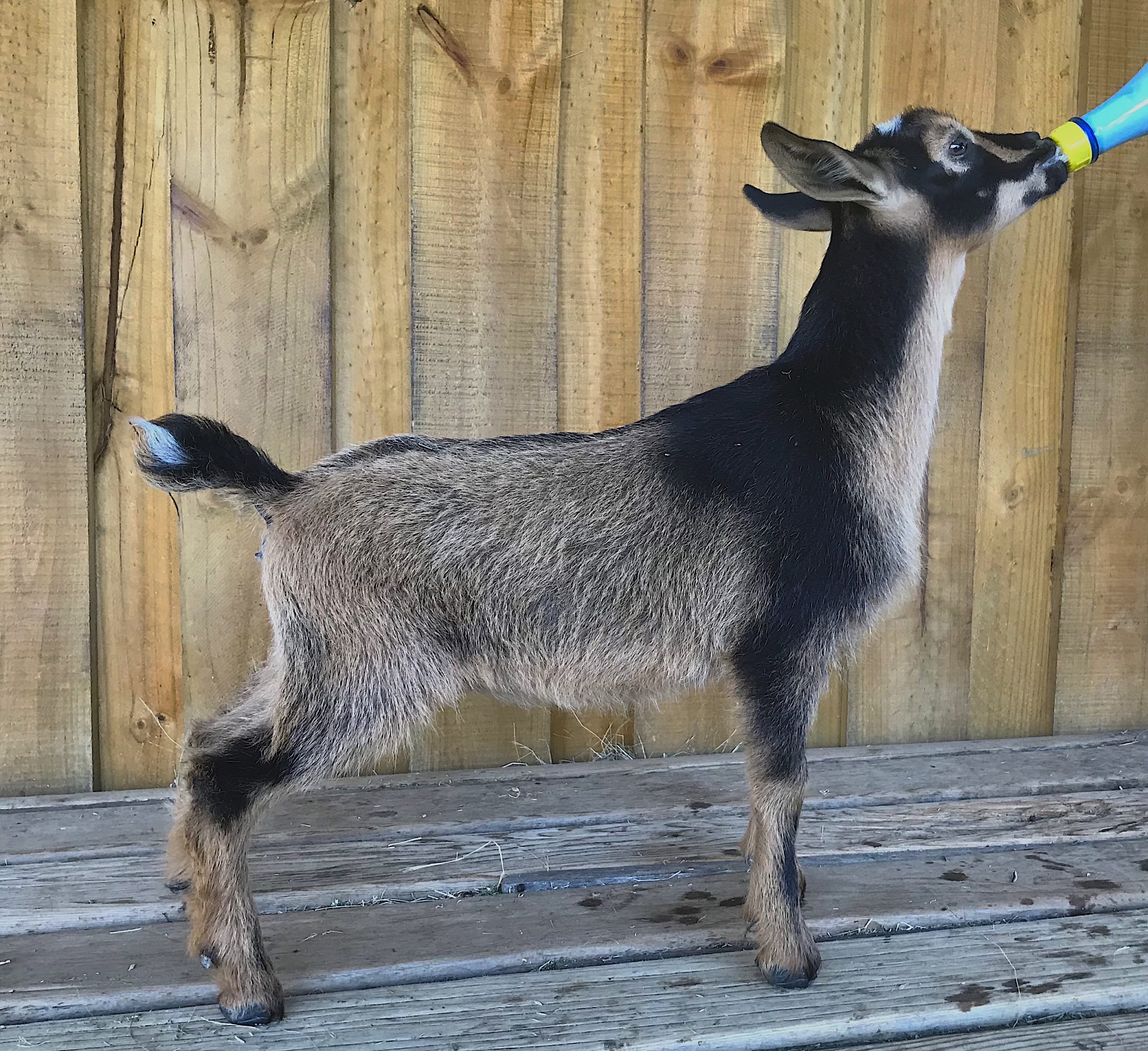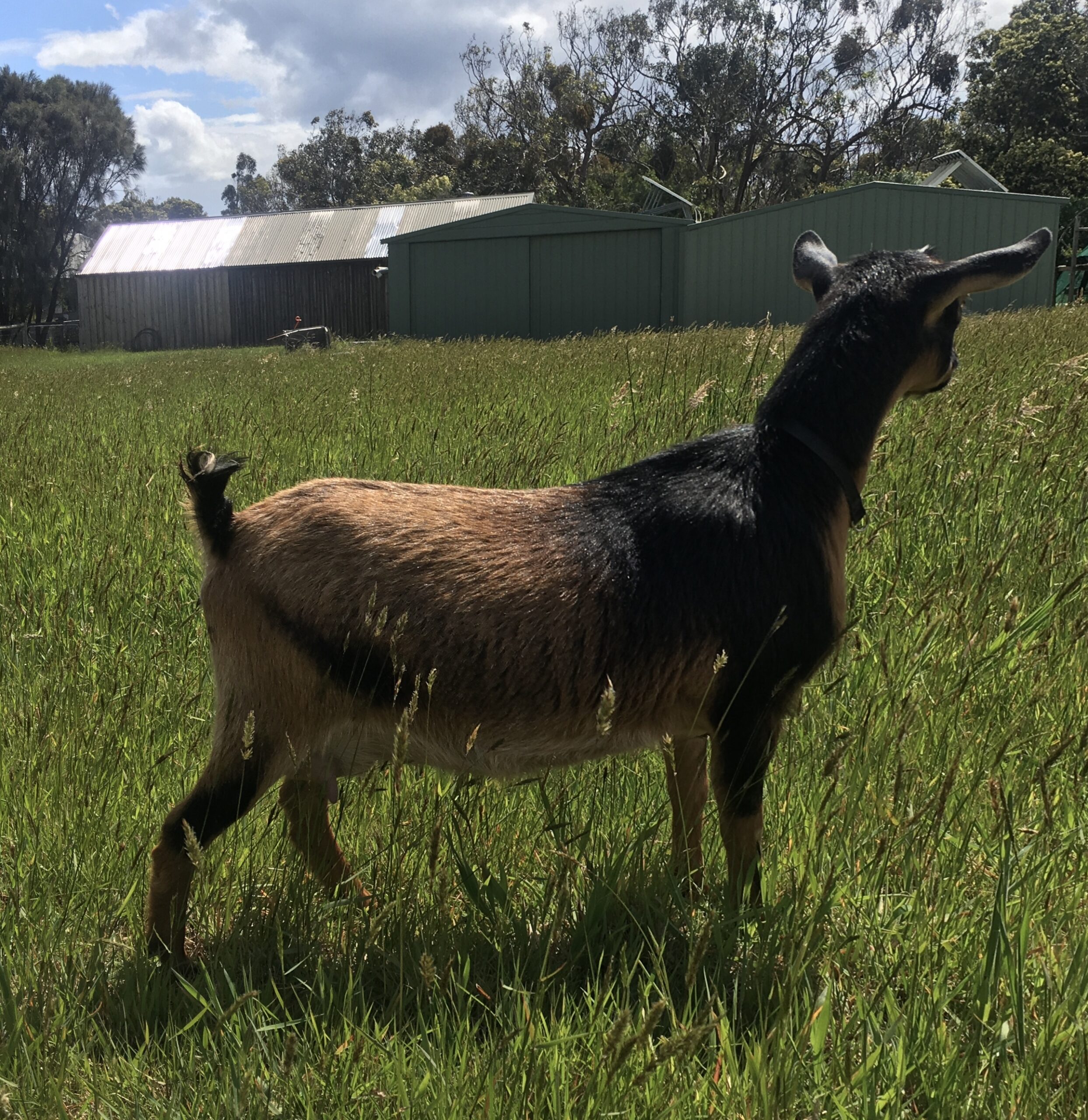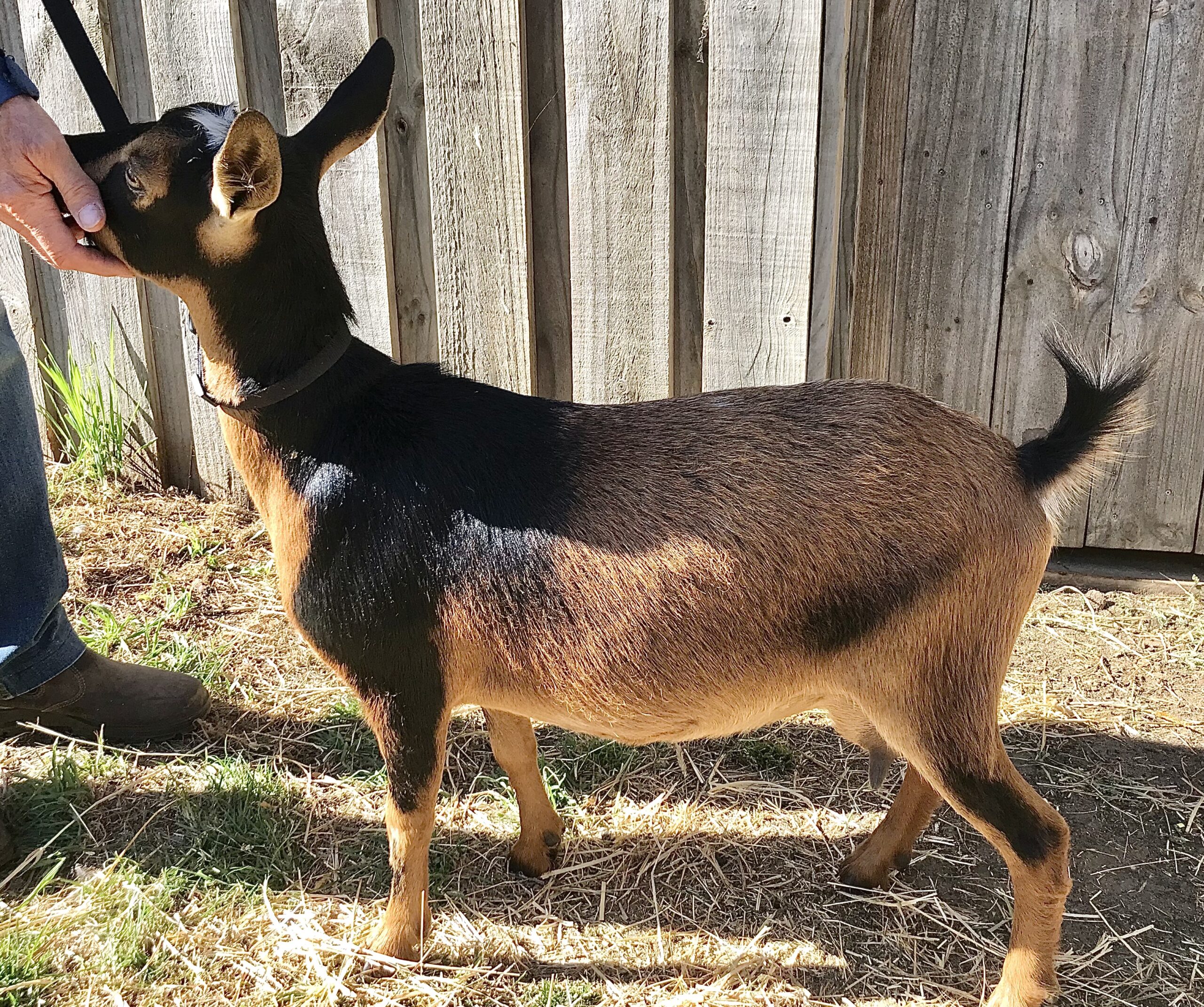 Sire: First Fleet Naturaliste  / Dam: First Fleet Molly  (DNA parent verified)
DOB:  22 November 2020
Molly has produced another beautiful daughter (and son, F.F. Pablo) with great conformation and dairy character. The sire, F.F. Naturaliste has added his pronounced angulation and long body. The wide arch of Molly is present again in her new daughter.
Dora kidded in October 2021, a single buckling by " Castle Rock Farm Mad About The Moon" (AI). Like all of Naturaliste's daughters her udder has very good side attachments. It is of a good size for a first freshener and we have just milked her for a few days since we had to take her son off her. She has long teats with large orifices making milking surprisingly easy.  Her buckling "New Moon" will be a stunning herd sire, showing a very wide and high arch, strong uphill stance and smooth blending.
Dora is a show quality doe that needs lots of handling because of her shy nature.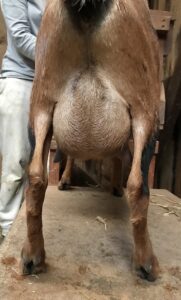 first freshening udder, only one kid on her
F.F. DORA  Pedigree
Watch video of Dora: IMG_3120