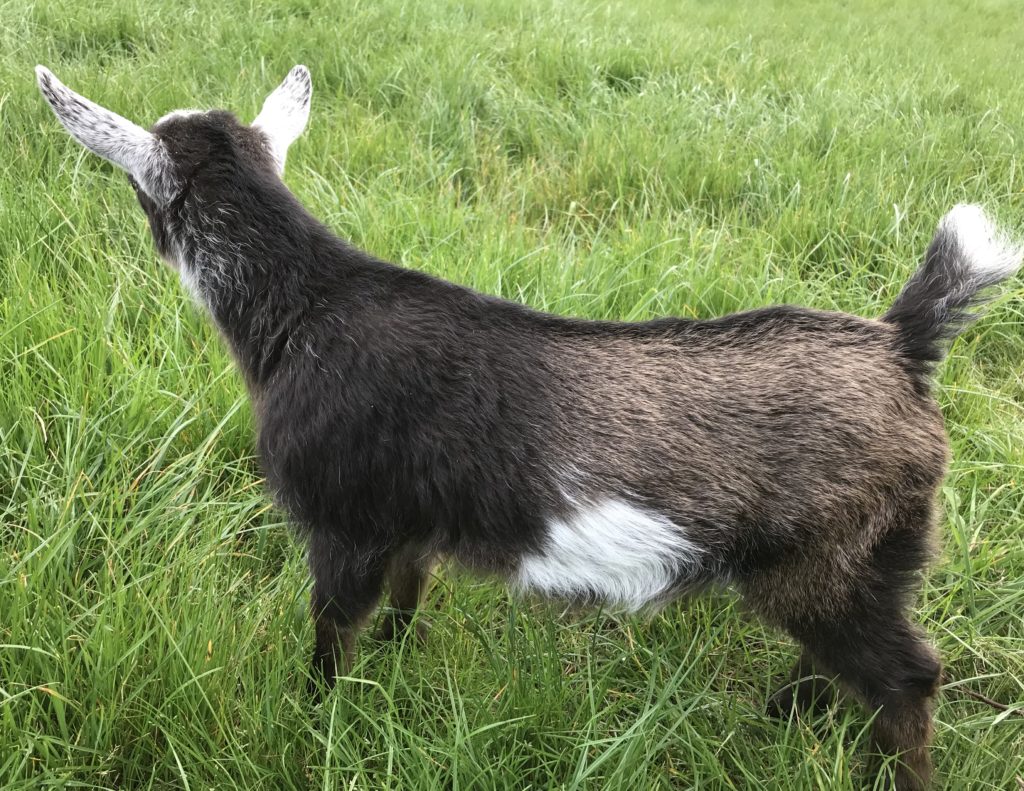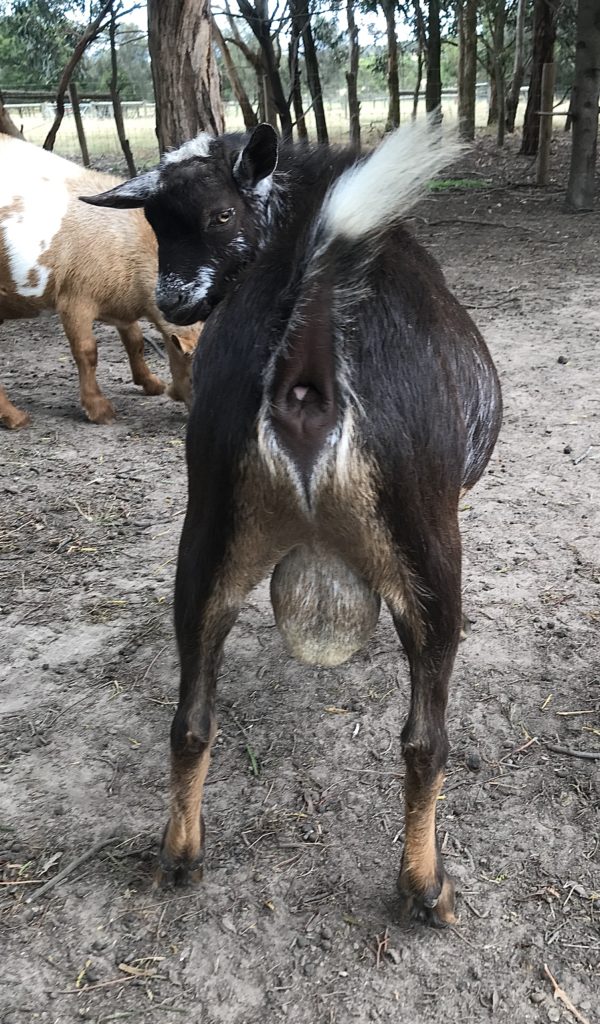 Sire: First Fleet Baudin / Dam: First Fleet Hope  (DNA parent verified)
D.O.B.: 20 August, 2019      Polled
Hector is a striking looking, long bodied buck: chocolate buckskin with white roaning and some white overlay. He is flat boned and very dairy with a good masculine chest and clean arch. We like his dam's line (Hope/Sally) for their big udders, tight shoulders, long bodies and broad rumps. Hector shows his extensive dairy wrinkles even in his face. He sired Eve's buckling Elliott who looks very promising and is strikingly looking with blue eyes and unusual colouring.
Hector's littermate sister Hester has scored 85 for overall dairy strength conformation. This represents  the highest score a first freshener can achieve.
We consider selling him because we have a lot of his Castle Rock genetics through Baudin (Mad About The Moon x Jamais La Contente) in our herd. Baudin has consistently improved udder attachment and overall dairy strength in his daughters.
Pedigree: F.F. HECTOR