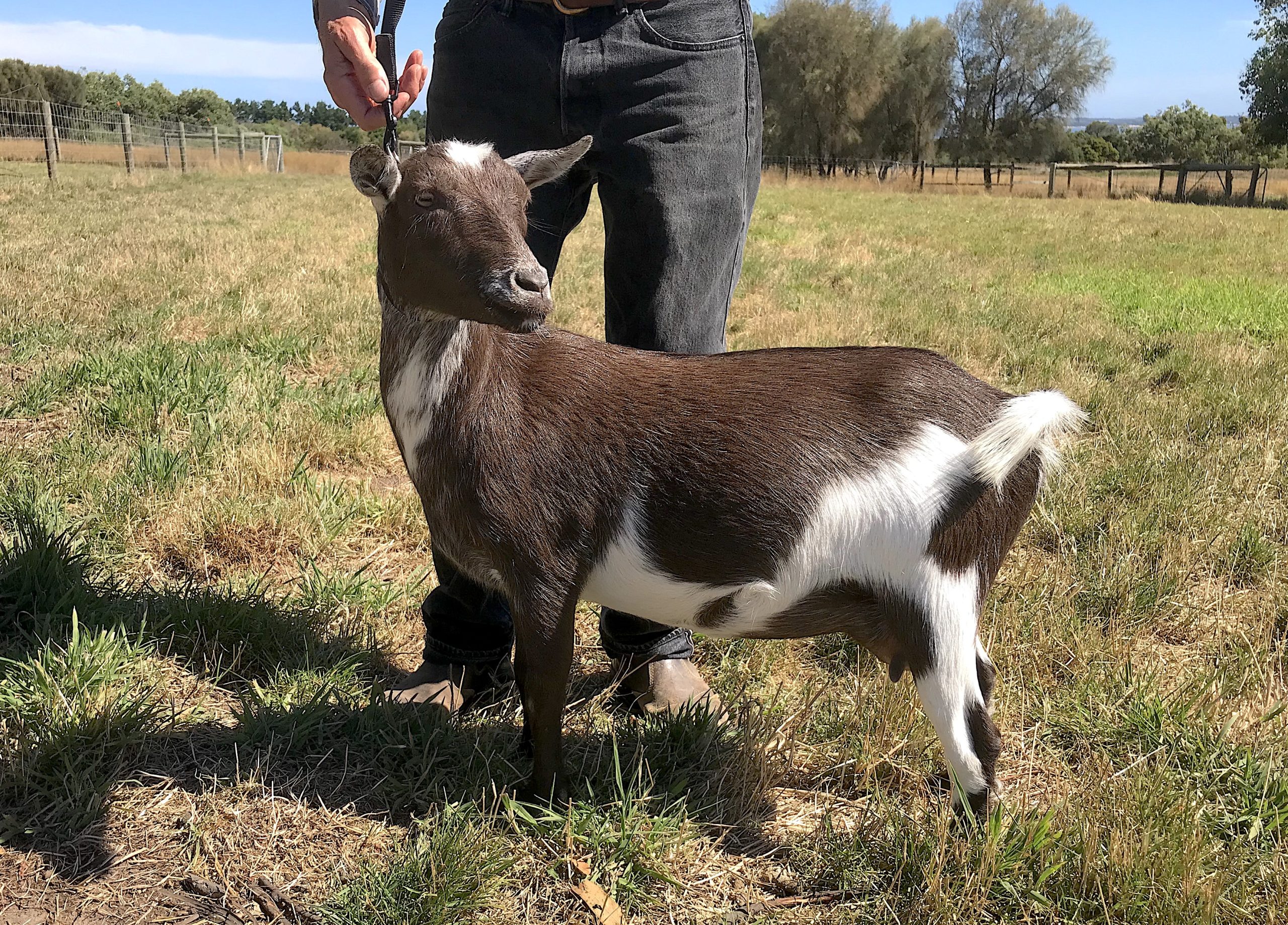 Sire:  First Fleet Baudin / Dam:  First Fleet Hope (DNA parent verified)
DOB: 20 August, 2019         Polled
Hester looks very much like her littermate brothers Hector and Hugo. She is chocolate coloured with white roaning and white overlay. After being slow to mature  she has now turned into a long bodied, flatboned, uphill and generally lovely doe. She is one of our favourite does. She has recently been  awarded the highest possible dairy conformation score (85) for a first freshener for her overall dairy strength.
Hester was mated by Naturaliste and freshened with two lovely doelings: Thelma and Louise. Louise has been retained.
In January, Hester was classified at 85 as a First Freshener (99th Percentile rank).
Watch video of Hester:   IMG_1619