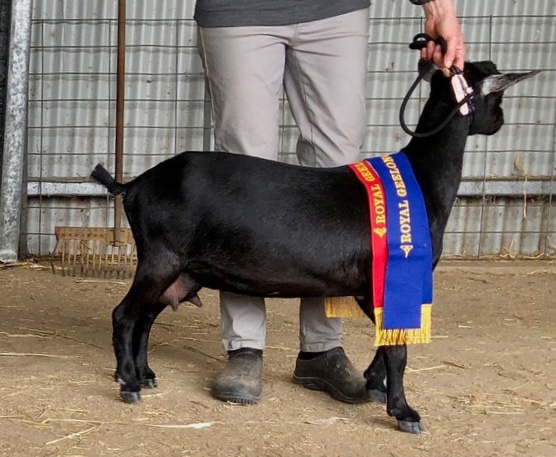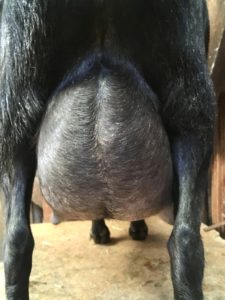 Sire: Dav-Lyn Appollosa / Dam: AJUD Jorja Fox.                   Sold
DOB: 4 Aug., 2016
Polled
Height at 1.5 years:  55cm
Hope is one of the original imported embryo does.
She is long (more evident in the video below, rather than the photo), smoothly blended, with tight shoulders. She is very agile, stylish and tracks beautifully.
As a first freshener, she easily gave birth to Hanna and Hobbes (both are beautiful in conformation and colour), and then she surprised us with her super soft, completely collapsable udder and large teats. We will be interested to see how her udder capacity increases with subsequent freshenings.
Test result for Alpha s1 Casein gene variants :  A, A
Height: 54cm at 1.5 years