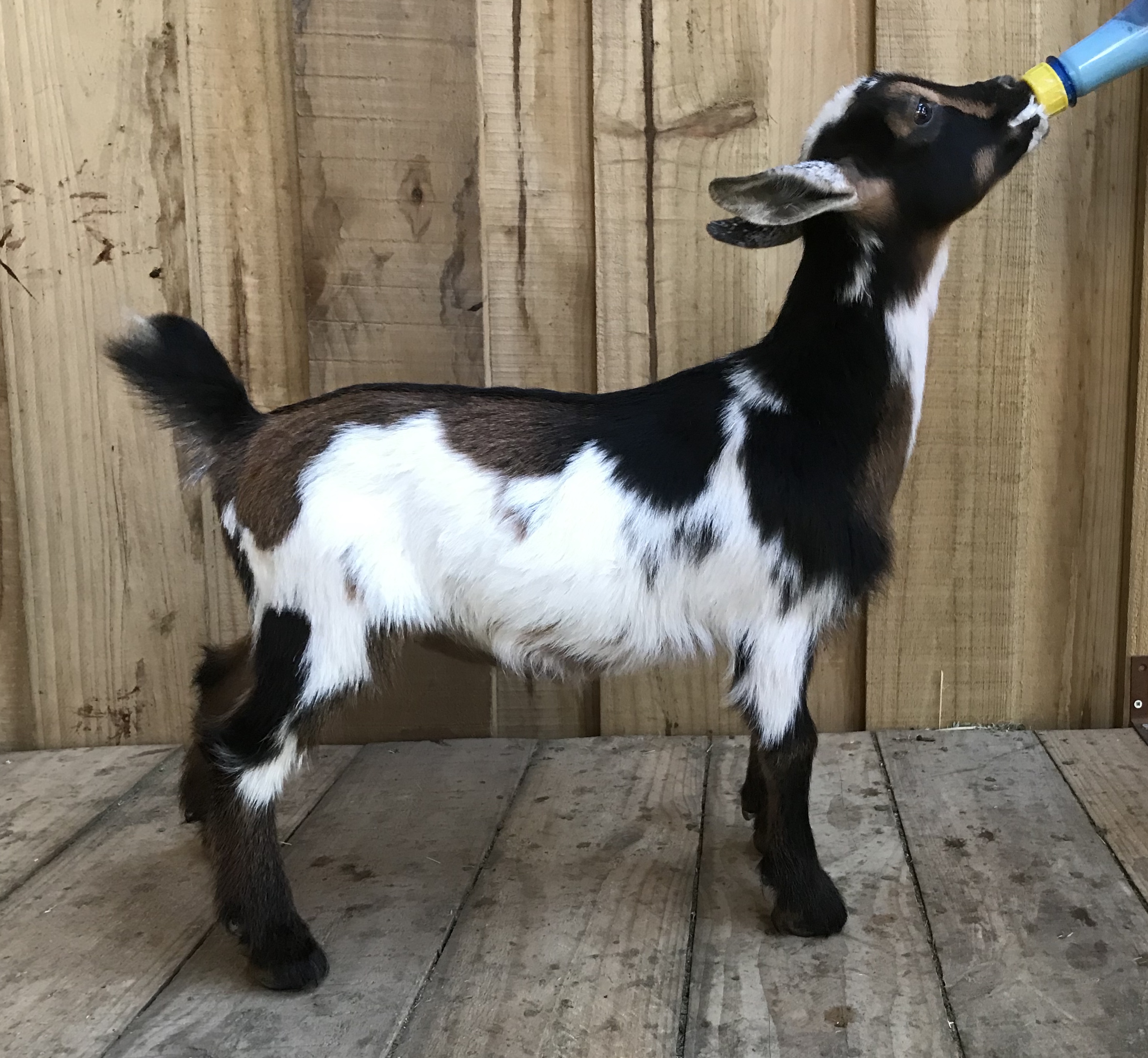 Sire: Beaujest W Julian Gitche / First fleet Karina    (DNA parent verified)
DOB:  3 October 2020
Kamala is one of quadruplet doelings born by first freshener Karina last year. Karina is one of our highest quality dairy goats, showing  very good udder capacity and  attachment, as well as overall beautiful dairy conformation. Kamala shows good conformation and and a clean , wide, high arch. Her sire is Julian Gitche (by AI). We like her very much.
Kamala has kept her early promise and has turned into a beautiful, refined dairy goat. She kidded two very nice bucklings by First Fleet Gray Area, both of whom will be worthy herd sires.
Kamala's first freshening udder is very capacious, considering she is feeding only two kids and is not milked by us in the moment. It is sitting well attached in her wide arch.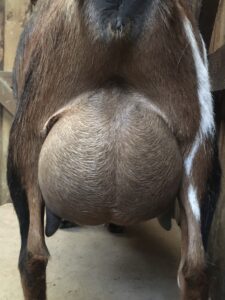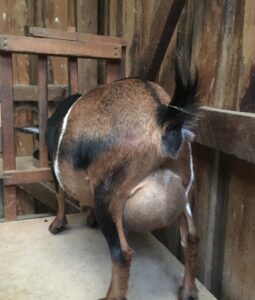 Watch video of Kamala: IMG_3110 copy 2