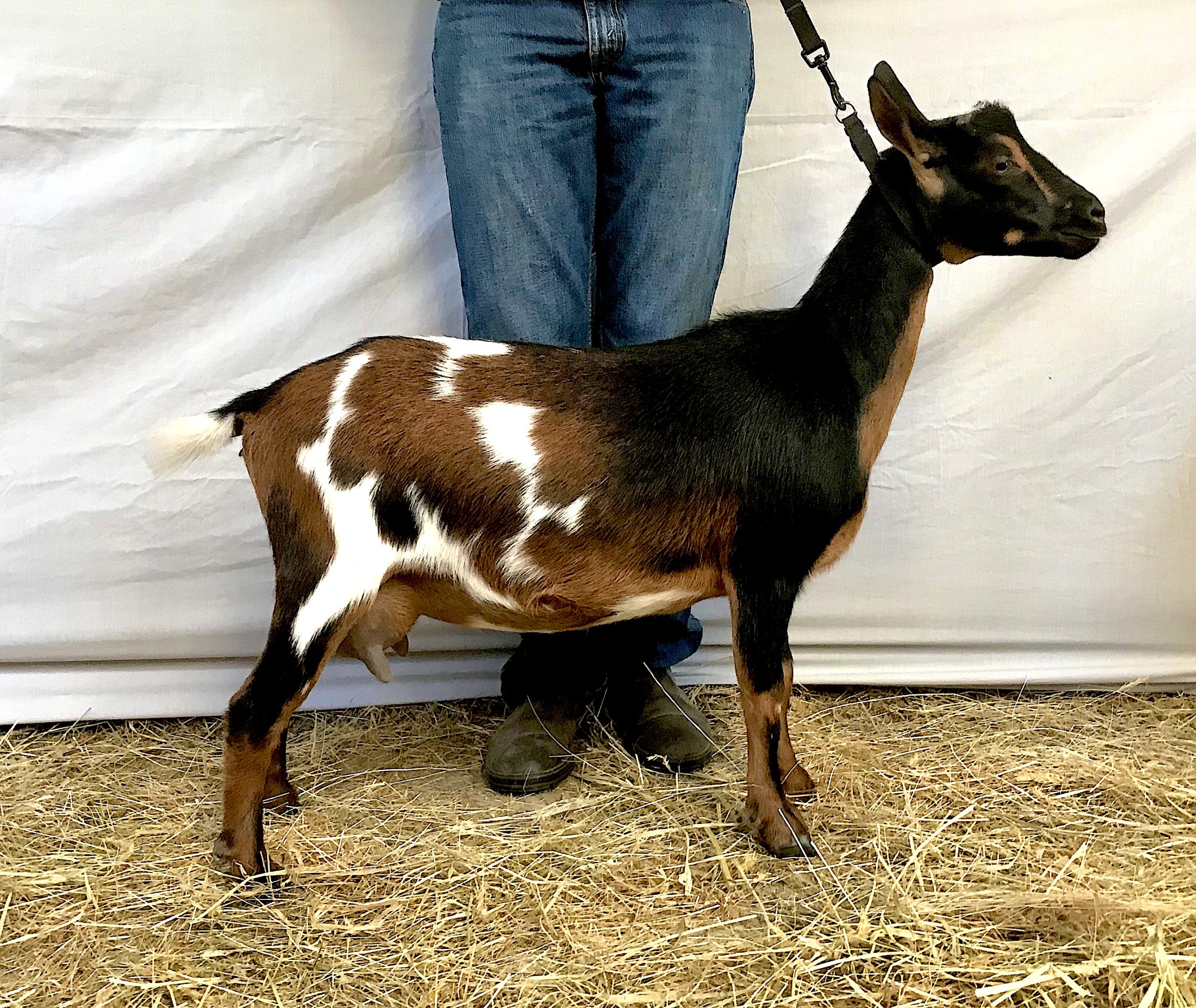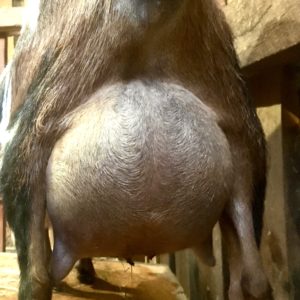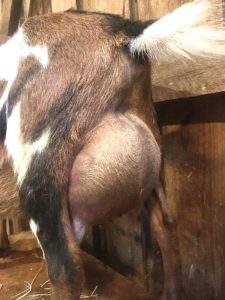 First freshening udder, 4 weeks post partum
Sire: First Fleet Baudin / Dam: First Fleet Molly   (DNA parent verified)
DOB: 22 August, 2019
Karina is another example of the improvements that the use of Castle Rock genetics through First Fleet Baudin have made to our herd.
Karina is an exquisite, high quality dairy goat, fine and flat boned, beautifully balanced. She has a well attached, high udder showing very good volume for a first freshener. She easily kidded 4 beautiful doe kids (by A.I.) and fed them all until we took them of her at one month of age.  She is friendly and easy to milk.
Pedigree:  F.F. KARINA PEDIGREE
Watch video of Karina returning to her kids after an afternoon in the paddocks:   IMG_0733
Watch video of Karina and her 4 daughters: IMG_0468
We used AI again in July 2021 and Karina kidded two girls. Both girls are retained. Her large second freshening udder has not sagged. She has matured, gaining in both body length and depth.