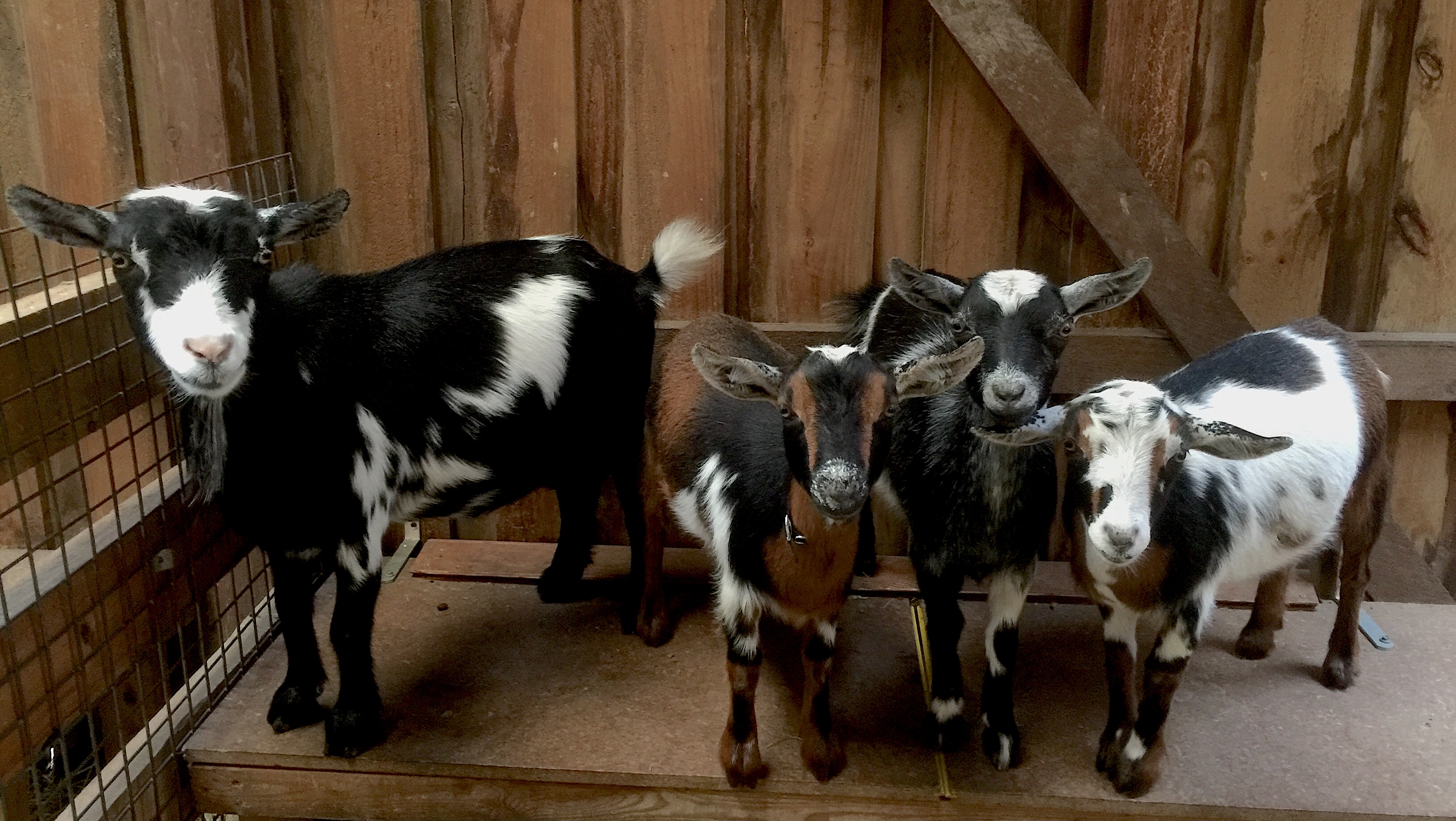 Lucinda 's second freshening: Laila, Lulu and Lisa
Sold
Sire: First Fleet Hermes / Dam: First Fleet Liesl     (DNA parent verified)
DOB: 20 September, 2016
Polled
Height at 1.5 years:  52cm
Lucinda's dam, Liesl, is Lotte's identical twin. Lucinda's first freshening produced a hermaphrodite. (We had bred polled to polled – Lucinda x Werewolf Of London – not believing the anecdotal evidence that such a mating has a possibility of producing an intersex kid.)
At her second freshening she kidded three beautiful doelings by First Fleet Hobbes: Lisa, Laila and Lulu-called for a long time just " the three jewels".
At her third freshening Lucinda had triplets again: a buckling by First Fleet Naturaliste and a doling and a buckling by First Fleet Baudin.
She has a large udder and surprises  us each kidding  with her very large, easy to milk teats. She just dumps the milk into the jar, no fuss. She is a low and very long doe, uphill with good chest and a very wide arch that accommodates her large udder. Her daughters have inherited this desirable arch.