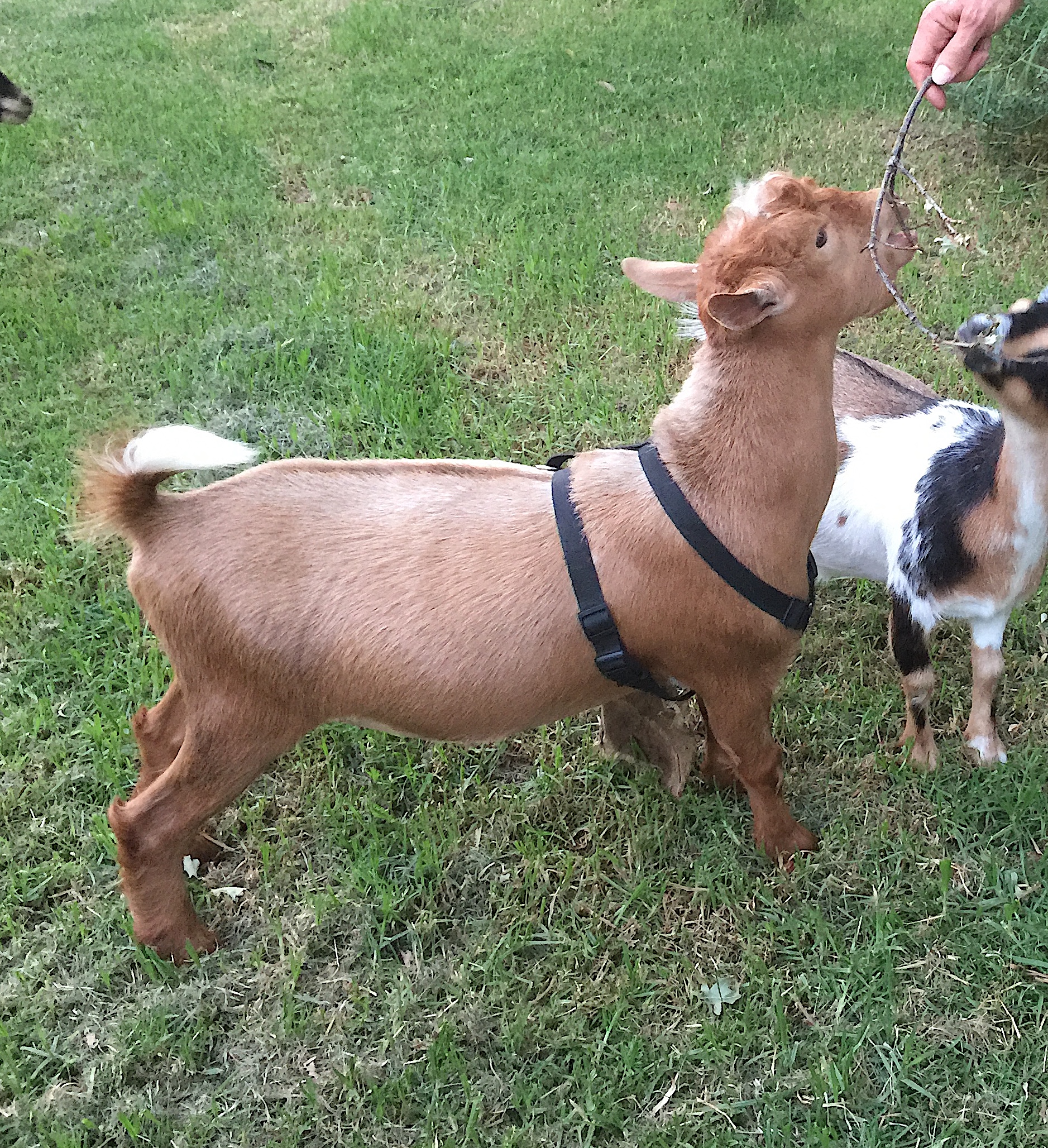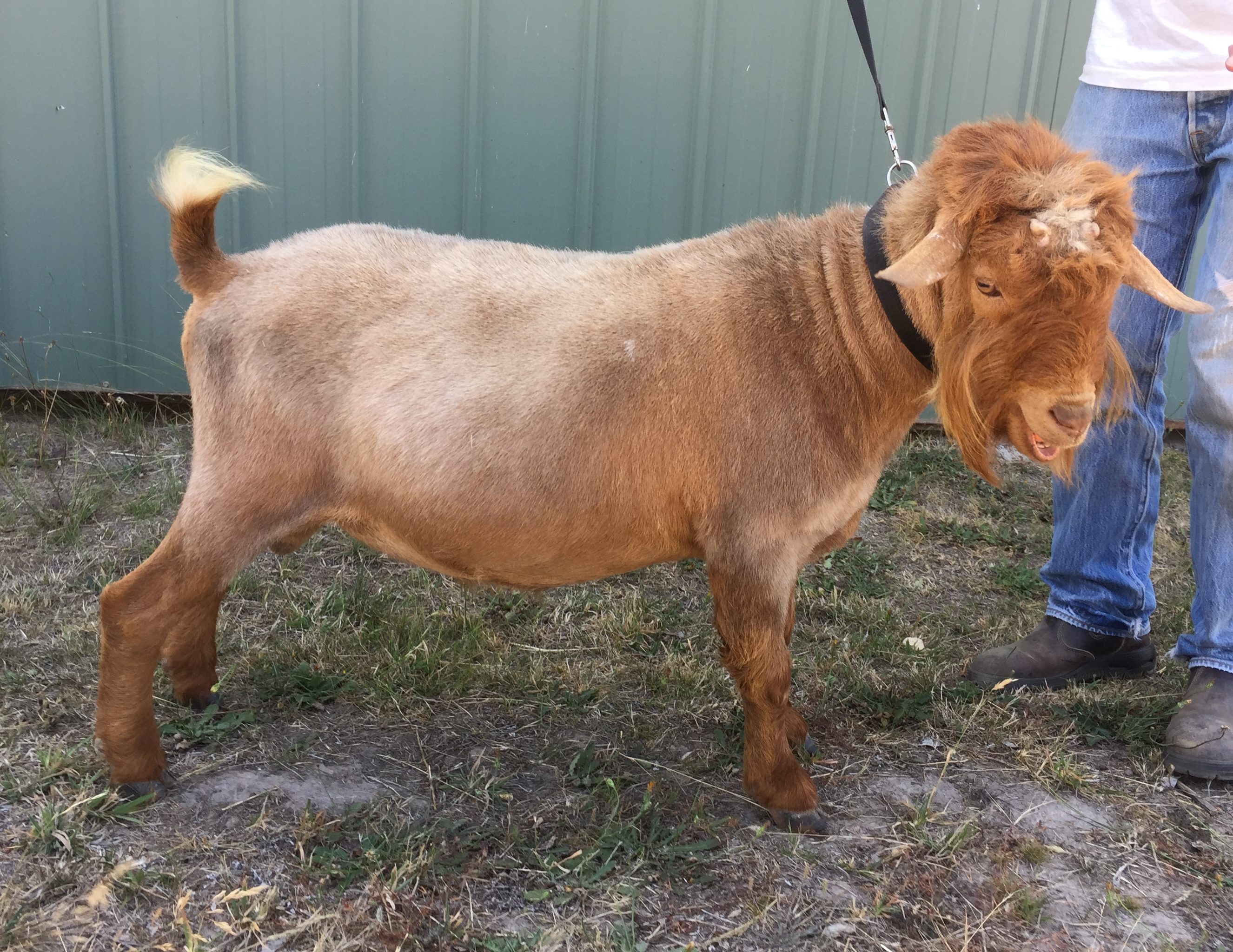 Sold
Sire: First Fleet Hermes / Dam: First Fleet Chloe (DNA parent verified)
DOB: 4/8/16
Pan was always stunning to look at. We took a risk with this breeding (which also produced littermate Matilda) because sire and dam (Chloe and Hermes) are full brother and sister. The results in both Pan and Mathilda are so good, that hopefully it can be called "line breeding" rather than "inbreeding".
Pan is a powerful buck. He is long with good angulation; flat, shallow rump; straight top line and good spring of ribs. He has tight shoulders, a wide chest and arch. He is friendly and relaxed, without unnecessary blubbering and aggression.
Needless to say, he was our herdsire for the past year. He has improved the daughters over the mothers every single time! All his offspring are beautifully long with straight top lines, nice blending and friendly disposition.
We are very happy with the work he has done for our herd. He is very worthy being a herd sire  and we will not be surprised, if his name will be remembered as one of the foundation Nigerian bucks in Australia. We have now bred him to almost every doe apart from his sister and really should let somebody else use him.
We are glad that Pan and Mary have gone together as a breeding pair to a new home. We hope they will produce other beautiful doelings like Molly and Marlene and we thank both goats for the impact they had on our herd.
Test result for Alpha s1 Casein gene variants :  A, B